Source: The Holy Bible (Book of Ruth):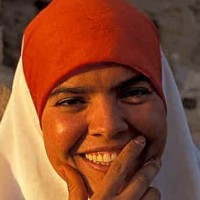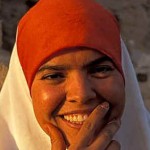 In the land of Bethlehem, Elimelek and his wife, Naomi, and two sons, were faced with a famine.  As a result, they moved to the country of Moab, where the sons married Moabite women.  In time, Elimelek and both sons died, leaving Naomi and her daughters-in-law struggling to survive.
Naomi explained to her daughters-in-law, Ruth and Orpah, that they could not continue to live in such conditions; and, that the daughters-in-law should return to their mothers, while she, Naomi, planned to return to Bethlehem.  After tearful goodbyes, Ruth told Naomi that she would never leave her mother-in-law (Naomi); and, wherever Naomi would go, she (Ruth) would go and that Naomi's people would be her people.
When the women arrived in Bethlehem, Ruth asked Naomi if she could work in one of the nearby fields; so, they would be able to buy food to eat.  When Ruth brought home all the harvest she had gathered, along with food that she had not eaten, Naomi asked in whose field Ruth had worked.  Ruth replied, "The name of the man, in whose field I harvested is Boaz".  With that, Naomi knew that God had blessed Ruth, for Boaz was a relative of Naomi.
God continued to bless Ruth and, in time, Boaz married Ruth.  Boaz and Ruth had a son named Obed.  Obed became the grandfather of David, King of the Israelites, in the House and lineage of Jesus, the Messiah.