Upcoming Events
Annual Women's Retreat
Each year the wonderful women of Ono retreat to Gretna Glen for fun and fellowship. The next retreat will be held October 19, 20, and 21, 2018. More details to follow.
Women's Groups
Women with Whimsy
Next meeting is February 13th at 6:30 PM in the Fellowship Hall for a button craft.  See the February Newsletter on the homepage for more information.
Proverbs 31:13- she selects wool and flax and works with eager hands.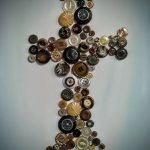 Ladies Sharing Group
Meets the first and third Thursdays of the month during September to April @ 9:30 am in the Fellowship Hall.  Currently we are discussing the book "Stuck" by Jennie Allen. 
HIS Servants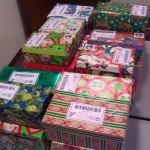 Meets the first Tuesday of the month during September to April @ 6 pm.  We provide meals to those just coming home from the hospital, including new mothers.  We support Mission Central, which provides disaster relief, mission outreach and mission education.  We pack shoeboxes throughout the year for "Operation Christmas Child", part of Samaritan's Purse.