Lebanon County Christian Ministry
LCCM WISH LIST: http://www.lccm.us/?i=15567&mid=1000&id=383120
Website: http://www.lccm.us/
Volunteer:http://www.lccm.us/?i=15567&mid=1000&id=383120
Items for either Lebanon County Christian Ministries, JOY Outreach Pantry or Grantville Pantry can be placed into the containers by the collection corner or contact the Church Office at 865-7469.
Nobody can do everything; but, everybody can do something.
Jonestown Outreach Pantry (JOY)
The Jonestown Outreach Pantry is located at 120 W. Market Street, Jonestown.
Phone number: 306-9025
Website: http://joypantry.org/
Email address: moc.l1521628981iamg@1521628981yrtna1521628981pyoj1521628981
J.O.Y. Outreach Pantry Wish List
 Canned Fruit and Juice
Toilet Paper
Canned Stews, Tuna, Chicken
Deodorant
Peanut Butter
Cereal Bars
Disposable Diapers sizes 4 & 5
Boxed Mac and Cheese
Baby Food
Hamburger Helper
Dish Detergent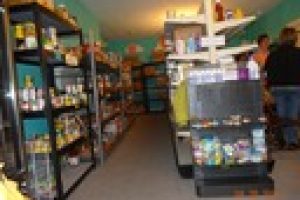 Grantville Area Food Pantry
And Clothing Closet
117 N. Faith Road
Grantville, PA
Contact Rev. George Robertson
Telephone: (717) 469-2444
Hours: Thursday 6pm – 8pm; Friday 10am – 12pm
Please call agency for additional information on hours of operation, etc.
E-Mail: ten.n1521628981ozire1521628981v@ell1521628981ivtna1521628981rghti1521628981af1521628981